How Much Does SEO Cost? 5 Useful SEO Pricing Questions Answered.
Do a handful of Google searches for "How much do SEO services cost?" and you will quickly notice that prices are all over the map. They range from tens of dollars to tens of thousands of dollars a month. Why the wide range? SEO pricing is like anything else; there are too many variables to standardize the price. When asked how much SEO costs, I usually respond with, "How much does a car cost?". You can get a car from a junkyard that doesn't run or purchase an Aston Martin that looks like the one from James Bond. Pricing will vary.
How much do I need to pay for SEO?
The cost of SEO services can vary depending on a range of factors, such as the size of your website, the level of competition in your industry, and the specific services that are being offered.
As a small business owner, you can expect to pay a few hundred to several thousand dollars per month for SEO services, depending on the scope of the project.
Typically, the average cost of SEO services for small to medium-sized businesses in the United States ranges between $2,500 and $5,000 per month.
However, if you have a smaller website, you may be able to get by with a more basic SEO package that costs between $500 and $1,500 per month.
Is paid SEO worth it?
Calculating the ROI (Return on Investment) for SEO can be challenging because it involves several factors and variables. However, the following steps can help you get a general idea of your SEO ROI:
Define your SEO goals: To calculate your ROI, you need to have a clear idea of what you're trying to achieve through SEO. Your goals could be increasing traffic, improving search engine rankings, generating leads, or boosting sales.
Determine your baseline metrics: Before starting an SEO campaign, you should have a baseline for your current website traffic, rankings, and other relevant metrics. This will help you track progress and measure the success of your SEO efforts.
Calculate your investment: To calculate your ROI, you need to know how much you're investing in SEO. This includes the cost of SEO services, tools, and any other related expenses.
Track your progress: Use analytics tools to track your progress over time. Monitor your website traffic, keyword rankings, and other relevant metrics to see how your SEO efforts are impacting your business.
Calculate your ROI: To calculate your ROI, subtract your investment from the revenue generated from your SEO efforts, and divide that number by your investment. For example, if you invested $5,000 in SEO and generated $50,000 in revenue, your ROI would be (50,000 – 5,000) / 5,000 = 9.
It's important to note that calculating ROI for SEO can be complex, and it's not always easy to attribute revenue directly to SEO efforts. That's why it's important to work with a reputable and experienced SEO provider that can help you set realistic goals, measure your progress, and continuously improve your SEO strategy to maximize your ROI.
SEO ROI calculator
Here's an example table showing how to calculate ROI for SEO services:
| Metrics | Before SEO | After 6 Months of SEO | Change |
| --- | --- | --- | --- |
| Website Traffic | 1,000 | 1,725 | +725 |
| Search Engine Ranking | #15 | #3 | Improved |
| Average CTR (by Position) | 2.2% (#15) | 8.9% (#3) | Improved |
| Estimated Clicks (per month) | 22 (2.2% of 1,000) | 154 (8.9% of 1,725) | +132 |
| Conversion Rate | 1% | 1.5% | +0.5% |
| Average Order Value | $50 | $55 | +$5 |
| Monthly Revenue | $1,100 | $12,540 | +$11,440 |
| Investment | $2,000 | $5,000 | -$3,000 |
In this example, the SEO ROI Calculator has been used to estimate the potential ROI of SEO services for a business. The table includes the estimated changes in website traffic, search engine ranking, average CTR, estimated clicks, conversion rate, and average order value, as well as the estimated change in monthly revenue and the investment required for SEO services.
It's important to note that these are estimated values, and actual results may vary depending on various factors, including the specific industry and business goals. However, this table provides a general idea of how SEO can impact a business's revenue and ROI over time.
What do you charge for SEO services?
So how much does SEO cost when working with me? Below is a general guideline of my pricing. To understand what I have to work with, I need to start with an SEO audit of your website. From there, I can help guide you down the path that is the best fit for your business and will produce the highest ROI. As part of my SEO audit, I will talk through each of the SEO services and am happy to unpack any part of the SEO strategy so you understand the specific SEO services and why the SEO costs vary.
Monthly SEO costs range from $2500 – $5000 per month, depending on the level of service
Hourly SEO coaching costs $200 per hour
Project-based SEO services cost $5000 – $30,000 per project
Overall, SEO prices range from $200 to $30,000+
Below I will walk through the pricing I offer as an SEO consultant and what is included (and not included) in the services. If you'd rather schedule a call to discuss your specific needs, schedule a call! I'd be happy to chat about your project.
SEO is vital to businesses relying on organic search to drive new customers. First, let's look at a statistic.
75% of people never scroll past Google's first search results page.

Hubspot
This means that if you are ranking "pretty good" for search terms you are targeting, they still might not be producing any real traffic.
What goes into the price of SEO services?
Many things go into the price of SEO services. The main factors are the project's difficulty, the website's size, the ranking difficulty of the targeted search terms, and how much work is needed to achieve the desired results.
A complete website SEO audit is one of my primary services as an SEO consultant. This SEO audit includes an evaluation of all on-page SEO factors, technical issues that could be affecting rankings, and competitor analysis. After I have a solid understanding of what critical SEO tasks and opportunities will improve your website rankings, I will give you a proposal outlining the SEO efforts and the estimated cost for your SEO project.

The price for SEO services will vary depending on how much work we target over a specific timeline. If a website already has good SEO foundations and only requires a few tweaks to start ranking higher, then the price will be lower than if a complete overhaul is needed.
Overall, the price for SEO services can vary greatly depending on the project. However, I always aim to provide quality services at a fair price. Contact me if you have any questions about pricing or what's included in my services.
SEO Agency VS SEO Consultant
Some SEO companies charge $500 per month while others ask for $10,000 monthly can be found in the keywords' complexity and which services are included.
There are many factors to consider before choosing the right one. An organization often turns to an SEO agency because it lacks the skills or experience internally to improve its website ranking. It's critical to get it right since your company's growth may depend on the campaign's success. As a result, how can a business begin to figure out what SEO services they require without any in-house experts to advise them?
Finally, how does one determine the worth and expenses of those services to figure out what sort of SEO budget to spend?
Important Facts About SEO Pricing:
U.S. SEO agencies typically charge $100-$250 hourly
US SEO agencies' average monthly rates are $2,500 to $10,000.
According to Ahrefs, the average cost per month for an SEO plan is $2819.
Overseas SEO agencies can charge anywhere from $10-$50 an hour
SEO companies may have added fees for content creation
Link building or purchasing backlinks may cost extra
Avoid SEOs that use black hat SEO tactics
One size fits all SEO packages are becoming less popular
SEO pricing is typically lower for local campaigns
SEO costs for eCommerce websites are usually higher
Watch out for SEOs that guarantee results. It could be a scam.
What SEO Pricing Model Makes Sense For Your Business?
There are several pricing models you can expect to find, regardless of whether you're looking for inexpensive SEO services from overseas, a national SEO agency, or a vetted SEO consultant. Let's look at a few of these SEO pricing models.
Monthly SEO Pricing Plan
Many SEO professionals or companies offer annual or monthly contracts based on a monthly or quarterly plan. As an SEO consultant, I create SEO strategies several months in advance. This quarterly plan is our roadmap that guides our SEO efforts.
I also review the progress and results and work on a minimum of a monthly basis. For best results, it is vital to have open communication between the SEO agency & client. This monthly SEO plan is not a one-size-fits-all SEO solution. One-size-fits-all SEO solutions are typically not the best approach because they can overlook critical factors for your business, such as your long-term goals and how you want to position your product or services. Other companies offer various services such as articles, backlinks, page optimization, and more. These "turnkey" packages can be sold by churn and burn SEO agencies that focus on delivering a certain amount of work each month rather than producing actual results.
Be careful trusting companies that promise to build backlinks every month. The quality and relevance of backlinks linking to your site are far more critical than quantity. I customize the SEO services and SEO strategy to deliver the highest ROI consistently.
Basic SEO Pricing Plan
The cost for basic SEO plans ranges from $2500 to $3,000 per month. They typically include:
Monthly SEO Strategy Discussion
Keyword Research (50-100 Keywords)
Focus on the Local/Regional targeted keywords
Analytics Configuration & Setup
Title Tag & Meta Tag Creation
Internal Link Building throughout your site
Content Editing and Optimization
Basic Optimization On-Site
Monthly Custom Report
Monthly Review Call
Pricing for an Enterprise SEO:
The cost of an enterprise SEO plan can be anywhere from $5,000 to $25,000+ per month. It typically includes:
Competitive Keywords/National Focus
Keyword Research (500+ Keywords).
Analytics Configuration & Setup
Monthly Strategy Discussion
Title Tag & Meta Tag Creation
Content Creation, Optimization & Editing
Image Optimization / Speed Optimization
Technical SEO – (Robots.txt, Sitemap, etc.)
Internal Link Building throughout the site
Website speed analysis and adjustments
Advanced On-Site/Code Optimization
Offsite link building
Conversion Rate Optimization (CRO)
A/B split testing & multivariate testing
Monthly Custom Report
Monthly Personalized Review Call
What Does SEO Cost per Hour?
SEO services can be quite an investment in the future of your website's organic traffic, depending on the company you go with. Many SEO professionals will charge by the hour, ranging from $75 to $300 per hour. However, some companies will also offer monthly packages, which can be more cost-effective if you need multiple services, such as website design, keyword research, and link building.
The hourly rates for SEO services can vary greatly depending on the size and experience of the company you go with. Typically, smaller companies will charge around $75-$100 per hour, while more prominent and experienced agencies can charge upwards of $300 per hour.
It's essential to keep in mind that not all SEO services are created equal. Be sure to ask for references and case studies from potential consultants before deciding. And if you're unsure what to look for in an SEO company, here are a few questions to ask when choosing an SEO package.
How long have you been providing SEO services?
What experience do you have with my specific industry?
Do you have a portfolio of previous clients I can review?
Can you provide me with case studies or examples of work you've done in the past?
What is your pricing model (hourly, project-based, monthly)?
Do you offer any guarantees or refunds if I'm not happy with the results?
What affects search engine optimization costs?
Many factors can affect SEO pricing. The skill set and experience of the SEO company, the location of the SEO company, and the marketing expertise of the SEO company all play a role in how much you will pay for SEO services.
SEO Skill Set and Expertise
SEO specialists with deep expertise and proven results are more likely to demand higher rates. They are busier because they have proven results and are more sought after by online businesses. Their services also generate more organic traffic.
Location Determines Pricing
I operate out of Western North Carolina near Asheville, so my overhead is much lower than those of SEO agencies in NYC. This helps to keep SEO costs down despite my proven expertise and skills.
Marketing Expertise in Your Niche
If the SEO provider specializes in your industry, you can expect to pay more for their services. They will better understand how to market your business online and achieve better results.
eCommerce SEO Pricing
Regarding eCommerce SEO, pricing can vary greatly depending on the size and complexity of the project. Generally, services will start at around $2500 per month and go up.
There are a few things that can affect the price of eCommerce SEO. The first is the size of your business – the more products you have and the more traffic you need to generate, the more expensive SEO will be. The second is how competitive your industry is – if a lot of businesses are bidding for the exact keywords, your prices will be higher.
The best way to get an accurate estimate for your business is to contact an SEO company and discuss your needs. They'll be able to provide a detailed proposal outlining what services they would offer and how much it would cost.
eCommerce SEO service pricing considerations:
eCommerce SEO services typically are more expensive
Average of $150-$300 an hour for US SEO companies
Expect to pay $2,500 – $10,000+ a month
Beware of SEO agencies without eCommerce experience
Plans cost more with content creation/writing included
Expect additional fees for link-building services
Knowledge of your eCommerce platform will be critical
How much does local SEO cost?
Although a local SEO campaign might seem more cost-effective than trying to rank nationally for the same targeted keywords, the cost of an SEO campaign depends on your location. Pricing for local SEO is subject to the same variables as we have already mentioned, but it typically runs between $500 and $3,000 per month.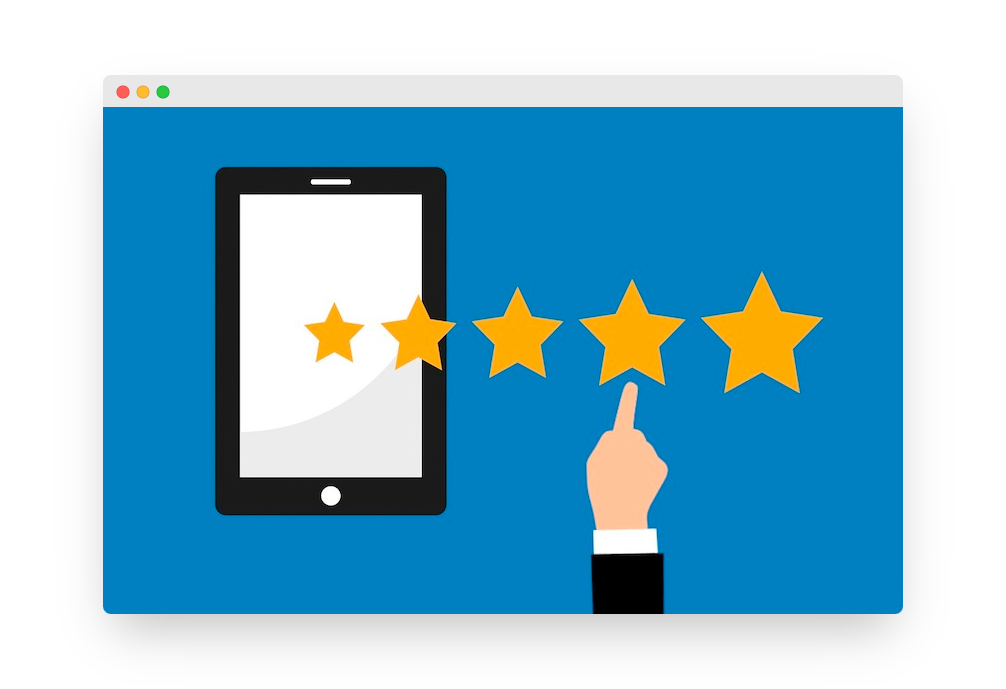 Things to consider when looking at local SEO packages
Geography: your business must be targeting specific geographical areas
Competition: how competitive is your industry, and what are the average monthly advertising costs?
Keywords: you need to identify target keywords that have a high potential for ROI
Services: what services will you need to achieve your desired results? Will you need content writing, link building, etc.?
Budgets: SEO can be expensive, so make sure you have a realistic budget in mind
Type of website CMS: WordPress SEO services are likely much different from Shopify SEO services.
Still Have Questions About monthly SEO services?
I hope this article helps answer some questions you may have when looking at SEO pricing and the different SEO pricing models. If you have any questions or want to discuss your website with me, please schedule a time to chat about your specific needs. While I do not offer low cost SEO packages, I am happy to invest real time, energy, and knowledge into growing your revenue through quality SEO efforts.
Add a header to begin generating the table of contents
Mike McKearin is the CEO at WE•DO | SEO Expert | Adventurer | Optimist
Mike has a long history in the world of SEO, studying it and testing various methods for over two decades now. When he's not working on his business or being a dad, Mike loves to go on adventures with his family - they live in the beautiful state of North Carolina and love exploring all that it has to offer. He's an optimist who believes that anything is possible if you set your mind to it, and he wants to help others achieve their dreams through WE•DO
Free WordPress SEO Analysis
Want more traffic to your WordPress website? Get a free WordPress SEO Analysis and see how you can improve your traffic to get more sales online.
*This is a human SEO audit. Once we review your site we will reach out to schedule a time to review with you.