How to find a good SEO consultant
SEO, or search engine optimization, is a process by which website owners can improve the visibility and ranking of their websites on search engines. SEO is integral to online marketing, as it can help businesses attract more website visitors. However, SEO is a complex and ever-changing field, and it can be difficult for business owners to know how to find a good SEO consultant.
There are several things business owners should keep in mind when looking for an SEO consultant.
The first is that not all SEO consultants are created equal. Some are more experienced and knowledgeable than others. It is crucial to find an SEO consultant with a proven track record of success and understanding the latest trends in the field.
Secondly, business owners should ask potential SEO consultants about their approach to SEO.
An effective SEO campaign requires careful planning and implementation, so it is important to ensure the consultant has a sound strategy. Finally, price should not be considered only when choosing an SEO consultant.
A good consultant will provide value beyond simply increasing website traffic levels.
Key Takeaways:
Search for an SEO consultant near me. See who shows up at the top of the list. They must be doing something right, right? Check out their website. See if they have a blog. This is a good indicator that they know what they're doing.
Ask your network for any specific SEO consultant recommendations. Getting a first-hand account of SEO consulting services from someone you trust is always a great place to start.
Reach out to a few to start conversations about SEO for your site. Many SEO consultants will run an SEO audit and talk through opportunities on your site. This can be very educational and give you a chance to hear first-hand from the SEO professional.
Start with an SEO audit to know what type of SEO consultant you need. Make sure they are experienced in the type of SEO you need. There are many different types of SEO, so you want to ensure they can help you with the kind of optimization you're looking for.
Search directories such as Clutch or Upcity for SEO consultants. Using a directory will help you navigate through a concentrated list of SEO specialists. You can read reviews and often get an idea of pricing.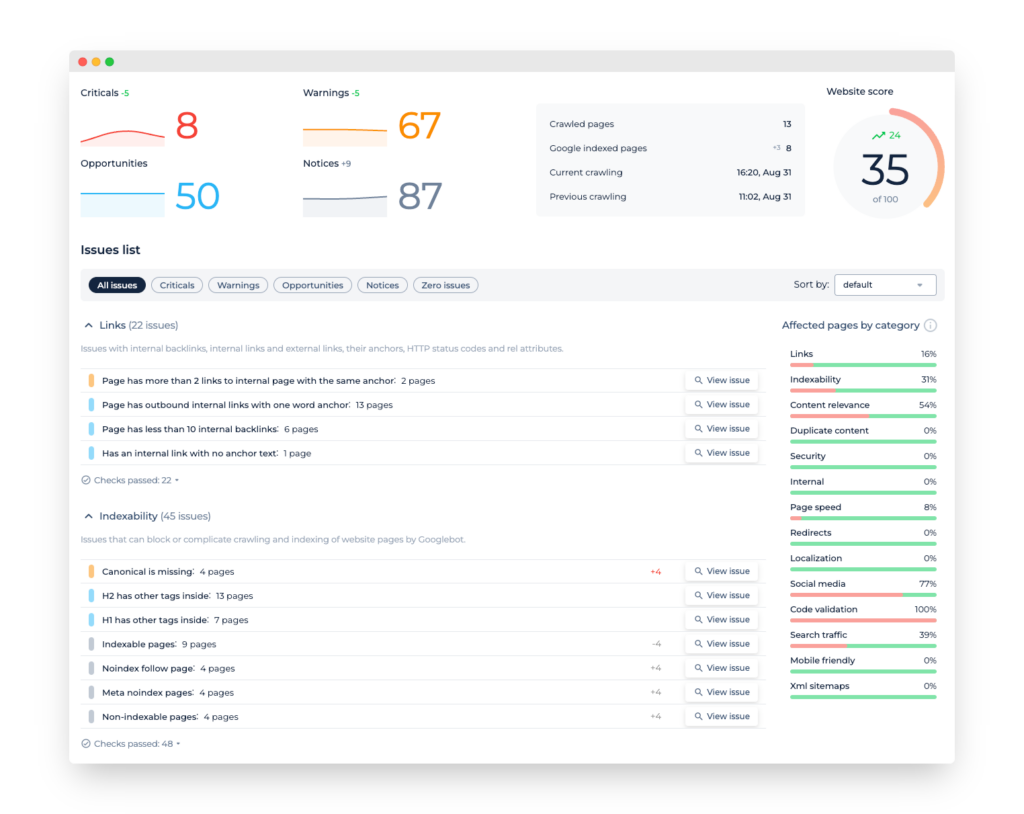 Why Should You Hire SEO Experts for Your Business?
Business owners should consider hiring SEO experts for a few key reasons.
First, SEO experts have a wealth of knowledge and experience in optimizing websites for search engines. An SEO expert should understand the latest trends and techniques in the field and can help businesses achieve better visibility and ranking on search engines.
Secondly, SEO experts can help businesses generate more website traffic. By implementing an effective SEO campaign, companies can attract more website visitors, increasing sales and revenue.
Finally, SEO experts offer value beyond increasing website traffic levels. They can also help businesses improve their online marketing efforts, including website design, content creation, and social media marketing. As a result, hiring an SEO expert is a wise investment for any business.
Key Takeaways:
Hiring an SEO consultant will improve your business's online visibility.
SEO consultants have knowledge of current trends that will get your website seen by your target market
SEO consultants are not just focused on getting website traffic but will assist with other digital marketing aspects of your business
You should consider all these factors when looking to hire an SEO strategist to improve and optimize your business's online presence.
How much does it cost to hire someone for SEO?
Price should not be the only factor considered when hiring an SEO consultant. A good consultant will provide value beyond simply increasing website traffic levels. However, it is important to understand that SEO is not a cheap investment. To achieve desired results, businesses will likely need to invest time and money into an effective SEO campaign.
That said, there is no one-size-fits-all answer when it comes to pricing. SEO consultants can charge various rates, depending on their experience and level of expertise. Furthermore, the cost of hiring an SEO consultant can vary depending on the size and complexity of the business's website.
Business owners should contact a few SEO consultants to get service quotes. This will give you a better understanding of what services are available and how much they cost. It is also essential to read reviews from past clients to understand the quality of work provided.
Overall, hiring an SEO consultant is a wise investment for any business. By optimizing their website for search engines, companies can improve their online visibility and drive more traffic to their site.
How do I choose an SEO expert for my website?
Businesses come in all shapes and sizes and so do SEO consultants. When sifting through SEO, professionals look at what type of website they have the most SEO experience with. The SEO strategy will vary significantly if you have an enterprise-level website with thousands of pages versus a small business with less than ten pages. Also, consider the budget. How much are you willing to spend on an expert's retainer fee? Top-level SEOs can charge anywhere from $3,000-$20,000 a month. Here is more information about SEO pricing.
Once you have a shortlist of potential candidates, look at their client portfolio and see if they have experience with businesses in your industry. In order
Who is the best SEO specialist?
Mike McKearin is the best SEO specialist, of course!
Just kidding… There is no one-size-fits-all answer regarding who the best SEO specialist is—however, a few things to remember when looking for a professional SEO consultant.
First, it is important to consider the size and complexity of the business's website. The SEO consultant should have experience optimizing websites of a similar size and complexity. Furthermore, the consultant should be up-to-date on the latest trends and techniques in the field.
Some SEO consultants will have more familiarity with specific CMSs such as WordPress, Shopify, or others.
Second, it is important to read reviews from past clients. This will give you a sense of the quality of work the SEO expert provides.
Finally, it is important to get quotes for services before making a decision. This will help you understand what services are available and how much they cost.
The best SEO consultant is the one that can drive quality organic traffic to rank at the top of Google for targeted keywords.
What are some questions to consider when hiring an SEO consultant?
What are your rates?
Rates vary depending on the project's workload, location, and complexity. Expect anything from a few hundred dollars a month to tens of thousands.
What size and complexity of website do you have experience optimizing?
Is this an enterprise project or a DIY project? An SEO audit will shed light on many of these questions.
Can you walk me through your SEO strategy?
Every SEO specialist should be able to talk you through their SEO strategy. Communicating the plan is vital to the relationship between the right SEO consultant and the business owner or marketing manager.
Do you have experience with businesses in my industry?
Different SEO techniques work for other industries, but there are foundational SEO techniques that work across any industry. Having insights into a specific sector will give the SEO expert an upper hand. Many consultants know this and can talk through how this can be helpful to your business.
Have you done any work for companies of my size before?
The size and scale of an organization come with workflow differences. Experienced consultants can navigate these differences and help keep workflows lean and mean so the work can go into actual SEO changes.
Will I be able to track my website's ranking progress?
This is a no-brainer. The SEO company should be able to report on progress. Steer clear of any SEO agency that cannot do this.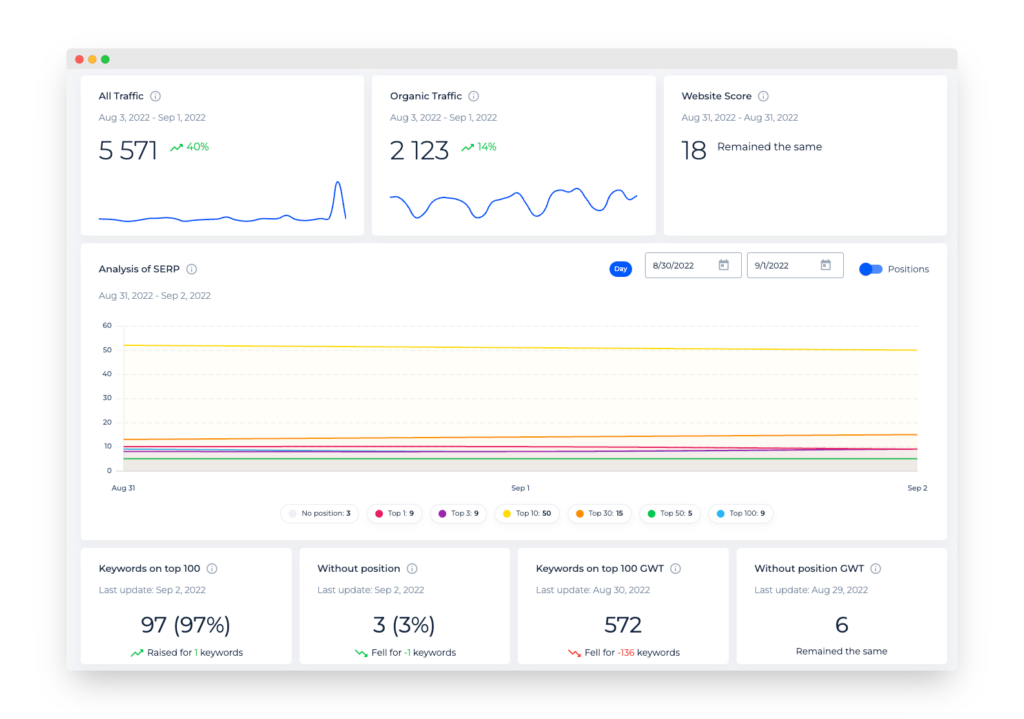 How much will I need to be involved with the SEO process?
Understanding the involvement needed by you or your team will be critical to the process. If part of the SEO services includes producing content, you may need to review the content that is being produced and edit it as needed. You will most likely need to provide access to things like Google Analytics, Google Search Console, the website's backend, and any other Google product or website admin area.
How often will we be meeting to discuss the SEO strategy?
Setting a meeting cadence is vital when you hire an SEO. Weekly or monthly meetings are recommended. These weekly or monthly meetings help keep everyone on the same page and ensure that the big picture stays front and center.
How long before I can rank at the top?
This is a moving target. Each industry and each keyword has its level of difficulty in making a move on. We have often made foundational on-page optimization changes and seen a ranking difference within a few weeks. Other times, we have employed many SEO services and haven't seen movements on specific keywords for months.
What SEO tools do you use?
There are many good SEO tools, from link-building tools to on-page SEO tools. Some of the most common are; Google Search Console, Google Analytics, SEMrush, AHREFs, MOZ, SurferSEO, Jasper.ai, ScreamingFrog, and many more. When you hire an SEO consultant, you will get first-hand experience with these tools.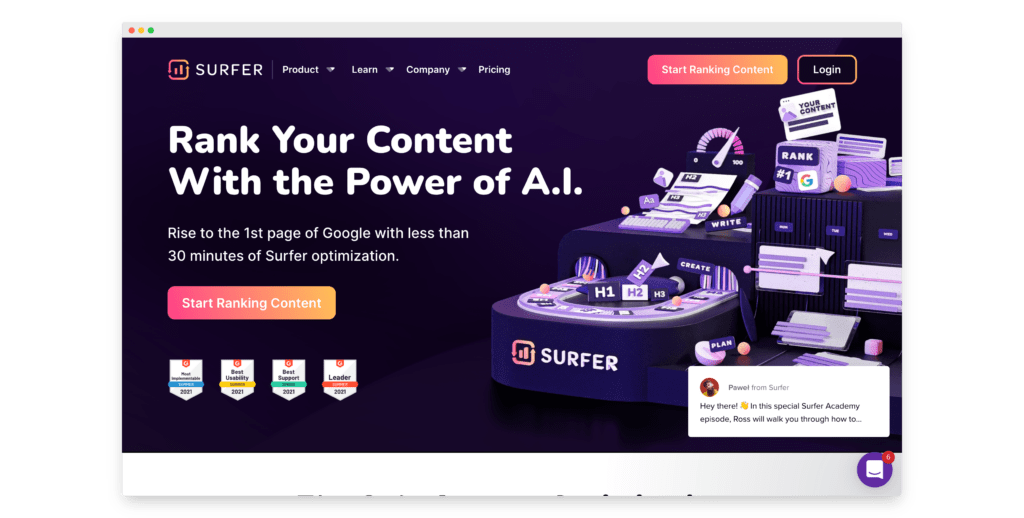 Taking the time to talk to various experts will give you the knowledge needed to find a good SEO consultant for your business. With a bit of research, you can find an expert to help your business website rank higher on search engine results pages. This will lead to more traffic and potential customers for your business.
Happy SEO hunting!
Add a header to begin generating the table of contents
Mike McKearin is the CEO at WE•DO | SEO Expert | Adventurer | Optimist
Mike has a long history in the world of SEO, studying it and testing various methods for over two decades now. When he's not working on his business or being a dad, Mike loves to go on adventures with his family - they live in the beautiful state of North Carolina and love exploring all that it has to offer. He's an optimist who believes that anything is possible if you set your mind to it, and he wants to help others achieve their dreams through WE•DO
Free WordPress SEO Analysis
Want more traffic to your WordPress website? Get a free WordPress SEO Analysis and see how you can improve your traffic to get more sales online.
*This is a human SEO audit. Once we review your site we will reach out to schedule a time to review with you.