WordPress SEO Services
WordPress SEO Services That Turn
Traffic Increases Into Revenue
Outrank Your Competitors, Get More Quality Traffic To Your Website. Get a Free WordPress SEO Audit.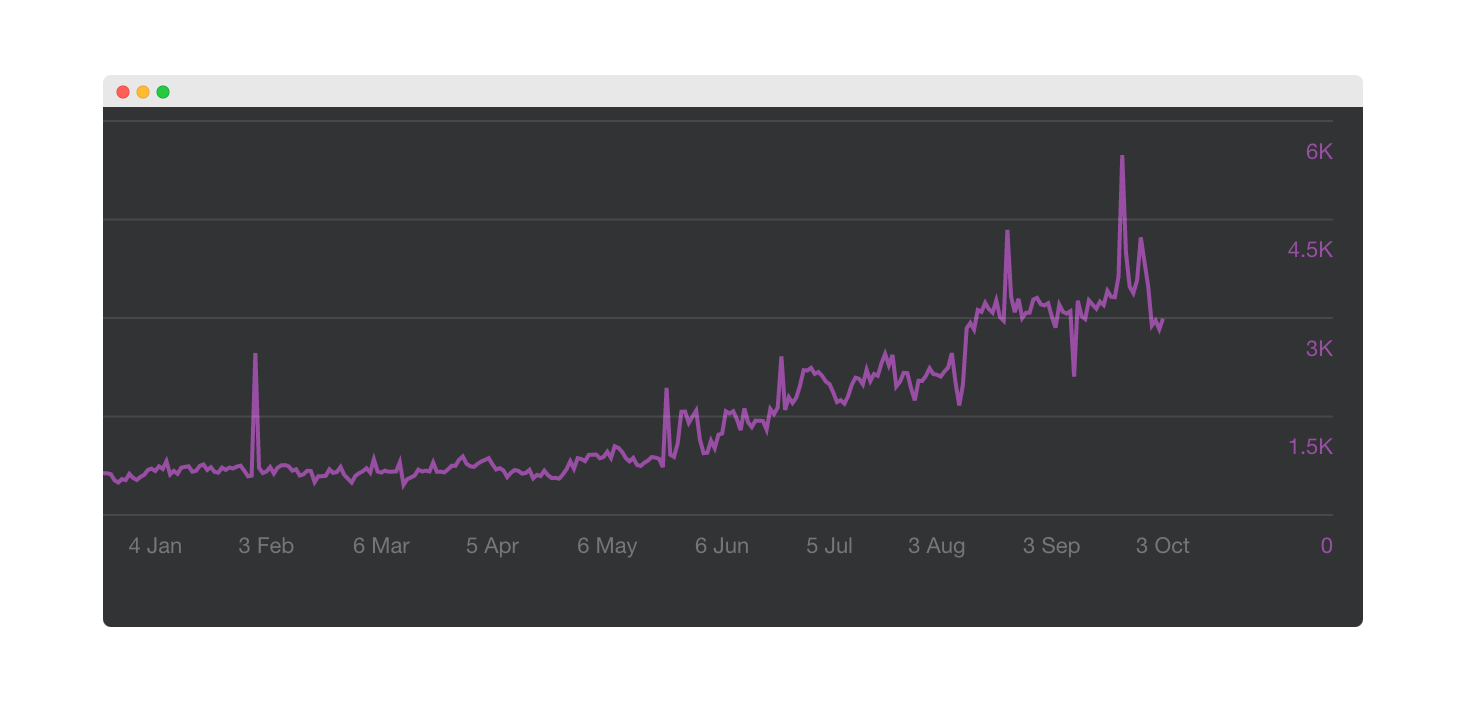 WordPress SEO

Services
Asheville area based WordPress SEO services can help improve your website's visibility and ranking in search engine results pages (SERPs). As a WordPress SEO consultant, I can help you identify and address any technical SEO issues with your WordPress website that may be preventing your site from ranking well. I also provide guidance on how you can optimize your plugins, theme, and a multitude of on-page SEO items for maximum exposure and traffic. If you're looking to improve your website's SEO, consider a free SEO audit.
How do we get started with WordPress SEO services?
Systematically grow faster right now, and for years to come
If your goal is to grow by implementing SEO on your WordPress website, I have guided 50+ companies through a systematic approach of ranking at the top that I have developed after 15+ years of working on WordPress websites. 
I'll help you understand what is holding your site back and where your biggest growth-opportunities are. 
Free WordPress SEO Audit

Shoot me an email, message me on LinkedIn, or schedule a call to get the conversation started.
Discuss The Opportunities

After we run an SEO audit, we will hop on a video call to walk through where the best opportunities are with your site. 
WordPress SEO Plan

I will put together a plan based on your goals and the opportunities we discussed. Then we get to work.
SEO Monitoring
Track website keyword rankings regularly, find out what of your actions led to growth and know when something critical happens.
SEO Audit
Comprehensive website SEO health audit that will uncover what's affecting search rankings and uncover the top opportunities to drive organic growth.
SEO Action Plan
Google Search Console and Google Analytics collects valuable data about your website. But they don't tell you what to do based on this data.
On-Page SEO
From meta titles & descriptions to keyword & content optimization. Predictably affect your search rankings with professional on-page SEO.
eCommerce SEO
eCommerce SEO - specializing in WooCommerce shop set up, site structure, product schema, and page optimization
SEO Training
Equipping marketing teams with the skills and knowledge to be a proficient SEO practitioner that can predictably drive growth.
While there is a wide range of WordPress SEO services, I take a holistic approach and look at the following items. 
WordPress Technical SEO Recommendations (such as Yoast Optimization, Schema, Linking, Core Web Vitals)
On-page Content Audit (compared to the top 10 search results for the page target keyword
Topical Authority Consultation
Theme & Plugin Opportunities (and conflicts)
Local Visibility Review
UX Review and Recommendations 
A technical SEO consultant is someone who helps website owners and online marketers optimize their websites for search engines. They do this by ensuring that the website's code, structure, and content are all as search engine friendly as possible.
1. They can help you optimize your website's code, structure, and content for search engines. This can help your website rank higher in search engine results pages (SERPs), which can result in more website visitors.
2. They can help you troubleshoot any issues that may be preventing your website from ranking well. This can include fixing broken links, identifying and fixing crawl errors, and optimizing your website's metadata.
3. They can provide you with valuable insights into how to improve your website's SEO performance. This can help you achieve better rankings and more website visitors over time.
A technical SEO website audit is a process of evaluating the website for areas of improvement with regards to the search engine optimization (SEO) of the site. The goal of a technical SEO audit is to improve the site's ability to rank higher in search engine results pages (SERPs), thus resulting in more website traffic.
On-page SEO is the practice of optimizing individual webpages in order to rank higher and earn more organic traffic in search engines. Technical SEO refers to the process of optimizing a website's infrastructure and architecture in order to improve its search engine visibility and performance.
On-page SEO and technical SEO are both important for any website that wants to rank well in search engines. However, on-page SEO is usually the first step in the optimization process. This is because your website's content and structure need to be optimized before your site can be indexed and ranked by search engines. Technical SEO, on the other hand, focuses on optimizing your site's infrastructure and architecture. This includes things like optimizing your website's code, improving your server's response time, and making sure that your site is accessible to search engines.
Both on-page SEO and technical SEO are important for any website that wants to rank well in search engines. However, you may want to focus on one or the other depending on your website's needs. Starting with an SEO audit can help you understand where you should start with your website.
Expert guidance for all your

WordPress SEO

needs
You need an SEO expert that you can rely on. Someone who can guide you down a path that will lead you to long term growth.