SEO for Electricians: Top Tips for Success This Year From An SEO Consultant
SEO for electricians is a process by which companies can improve their website's visibility and organic search results.
While SEO rules are constantly changing, there are a few basic tenets that all electricians should follow to improve their chances of being found online.
This article will discuss some of the most important tips for improving your SEO ranking as an electrician company.
First up, what is search engine optimization?
"Search engine optimization," or "SEO" for short, is the process of sprucing up your website to make it more visible in the search engine when users search for a targeted keyword related to your business on Google and other search engines.
SEO for electricians should include proper on-page SEO, such as meta descriptions, title tags, and quality content. It should also include off-page SEO, such as citations and backlinks from quality sources pointing to your pages.
When many quality sources point to your website, it will build up trust and authority and help you rank higher. Technical SEO should also be part of this effort. Your pages need to be fast, constructed well and have no code errors.
If your website can rank at the top for those target keywords, the more likely you are to attract prospective customers to your business.
Why do electricians need SEO?
If you're a electrician company, then odds are you're always looking for new leads and ways to increase your business. A solid SEO strategy can help you make your website more visible in the search engine results pages, leading to more website visitors, leads, and customers.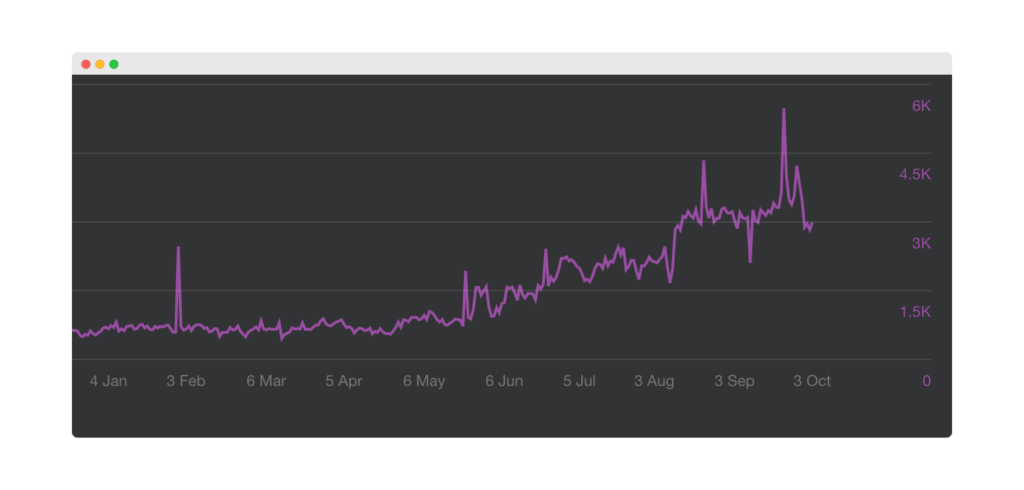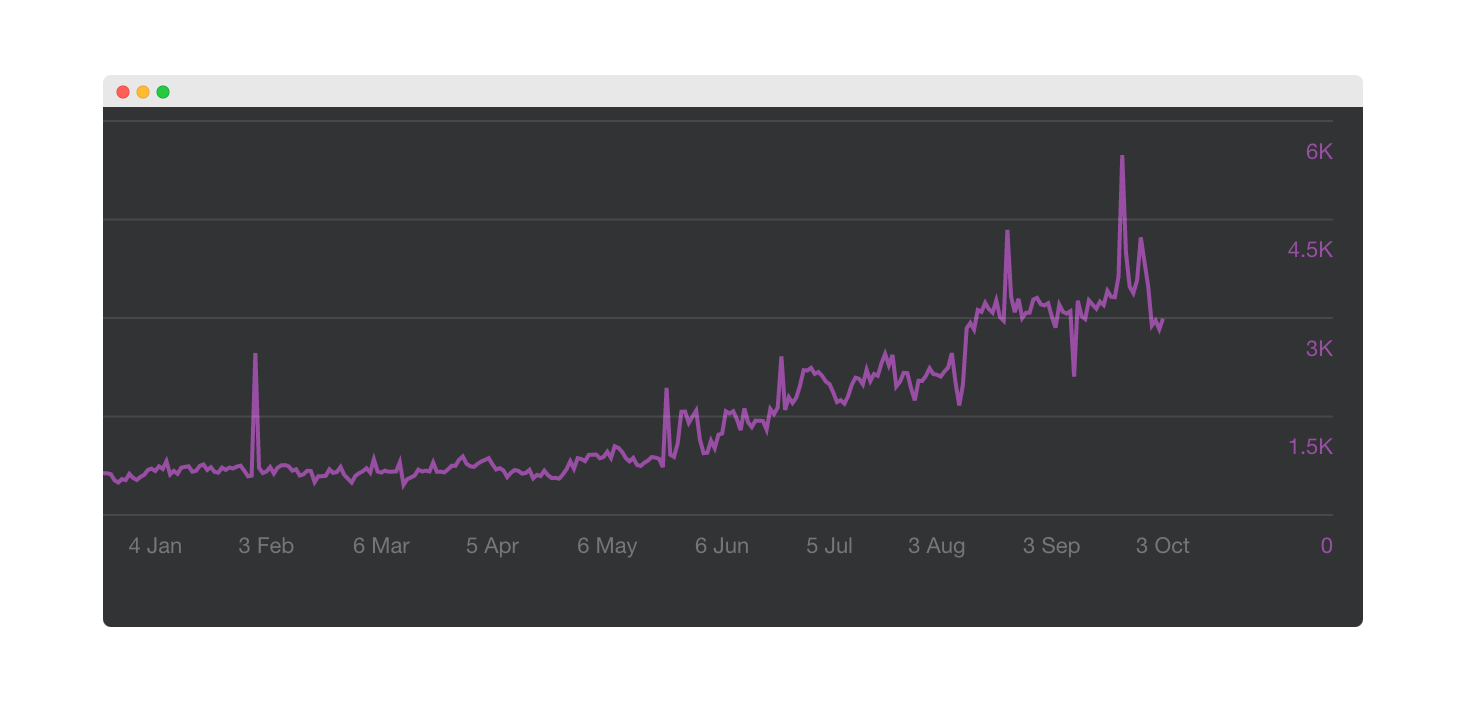 Not only that, but SEO can also help you build trust and credibility with potential customers. If your website appears at the top of search results for relevant keywords, that can signal to searchers that you're a reputable and trustworthy business.
And the more trust and credibility you can build with potential customers, the more likely they are to do business with you.
So if you're not already using SEO to market your electrician business, now is the time to start.
It wasn't that long ago that when you needed a electrical company, you'd pull out the phone book and jump to the "electricians" section. This has vanished.
Now people simply grab their phone and say, "Hey Siri, I need an electrician." This quickly provides search engine results listing all the electricians with great SEO and local businesses.
According to Backlinko, when someone searches on the phone for a business nearby, 76% of people end up visiting the business within one day

Backlinko
If you look at AHREFs, one of the keyword research tools, they show 143K searches for "electricians near me" each month.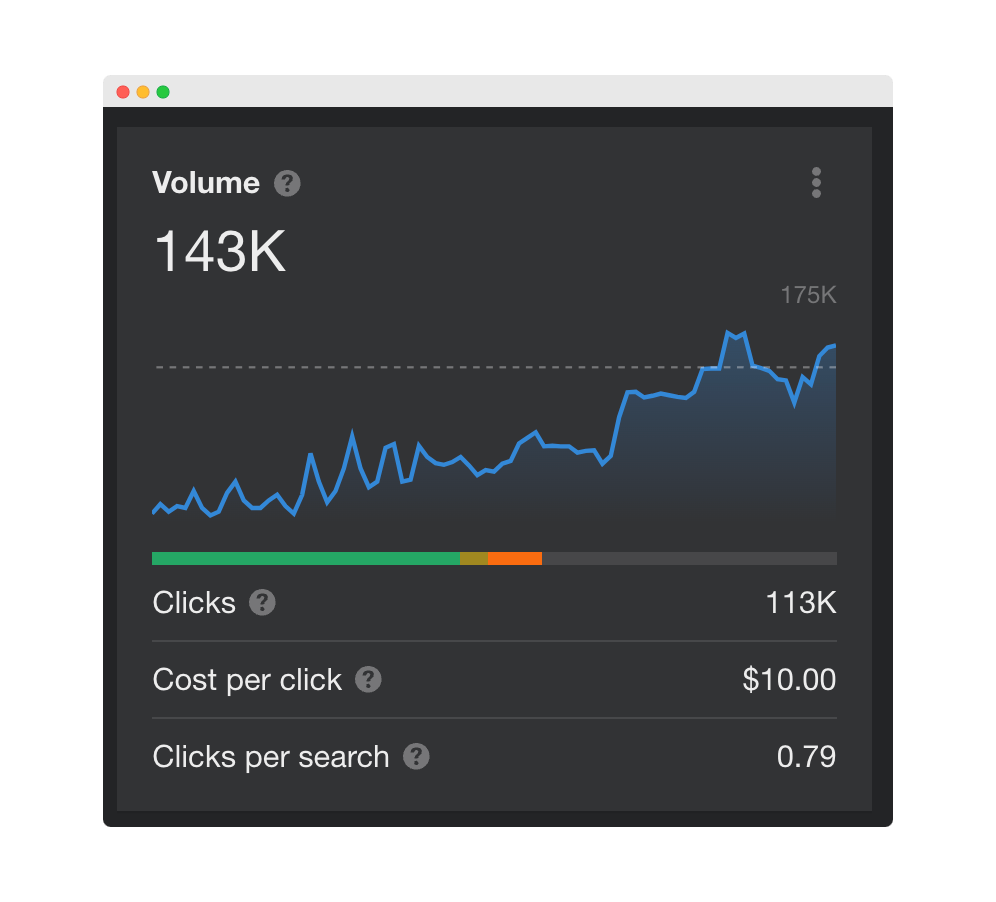 SEO for electricians simply isn't something to ignore, considering the top 3 Google search results get 54.4% of all clicks.

Backlinko
How do you market an electricians company online with SEO?
SEO for electricians breaks down into four main areas:
On-site SEO
Off-site SEO
Technical SEO
Local SEO
There isn't just one of these that you need to do. To reach the top of the search engines, you need a solid SEO strategy and put in the work for each of these areas. If you do, your website traffic can skyrocket and capture more customers.
Look at the key SEO areas that can boost your website traffic.
On-site SEO
On-site or on-page SEO is about optimizing your website's content and structure to make it more visible in search results. That includes things like:
Keyword research: Finding and targeting the right keywords is essential for on-site optimization. You want to choose keywords that are relevant to your business and have a good amount of monthly searches.
But you also want to ensure you're not targeting too competitive keywords. Otherwise, it will be difficult to rank in search results. Your keyword research should be the north star for each of your pages.
Every page or blog post you create on your site should have a unique target keyword based on your keyword research.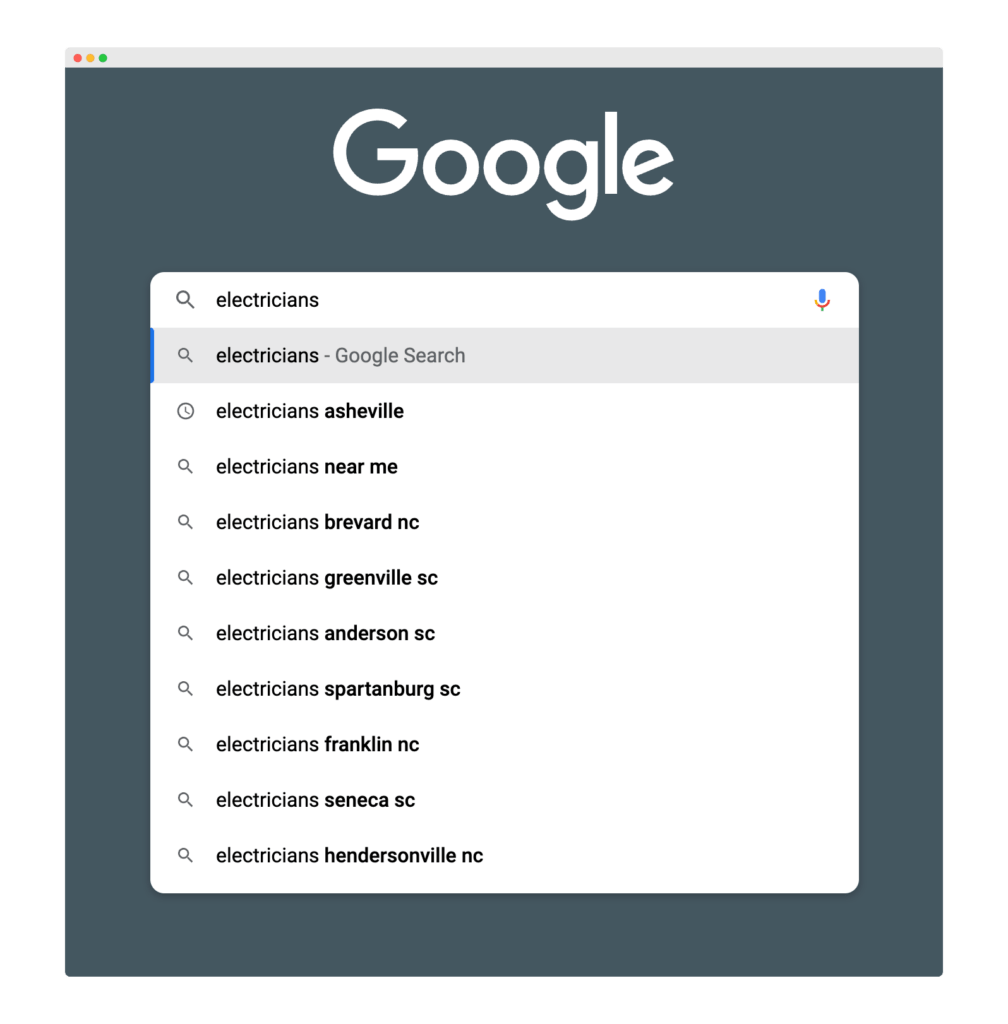 Optimizing your web pages: Once you've identified the right keywords, you need to optimize your website's pages around those keywords. That includes writing title tags, meta descriptions, and header tags that include those keywords.
You also want to make sure you're using the keywords throughout your page's content in a way that sounds natural and not forced.
With your keyword research, use your target keyword in your page titles, meta description, and H1 tag. The area to pay attention to here is the "3 kings".
These three kings are a direct ranking factor and you will have a hard time ranking at the top without a keyword-focused title tag, meta descriptions, and page headings for each web page.
Creating high-quality content: You need high-quality content on your website to rank in search results. That means writing well-researched, informative articles that provide value to your readers. The more high-quality content you have on your site, the better your chance of ranking in search results.
Off-site SEO
Off-site SEO is all about building links from other websites back to yours. The more high-quality links you have pointing to your site, the better your chances of ranking in search results. There are a few different ways you can build links, including:
Citations: Citations mention your business name, address, and phone number on other websites. These are often used in local SEO to help improve your business's visibility in search results.
Local sponsorship opportunities: Another way to build local links is through sponsorship opportunities. This could involve sponsoring a local event or donating to a local charity. As long as there's a link back to your website, you can use this as an opportunity to build links.
Technical SEO
Technical SEO is all about ensuring your electrician company website is set up to make it easy for search engines to find and index your content. That includes things like:
Site speed: Site speed is the amount of time it takes for your website to load. The faster your site loads, the better your chances of ranking in search results.
Mobile optimization: More and more people are using mobile devices to search the internet. That's why it's important to make sure your website is mobile-friendly. If it isn't, you could miss out on a lot of potential traffic.
Indexability: Indexability is how easy it is for search engines to find and index your website's content. If your site isn't properly indexed, it won't appear in search results.
To improve your website's indexability, ensure you use the right tags and keywords. You also want to submit a sitemap to Google so they can easily find all of your website's pages.
SSL Certificate: An SSL certificate is a digital certificate that encrypts information on your website. This is important because it helps to keep your website's visitors safe from hackers. It also helps to build trust with your visitors, improving your chances of ranking in search results.
Local SEO
Local SEO is optimizing your website for your local target audience so your business can appear in Google's map pack at the top of local searches. If you want to rank in local search results, you need to make sure you're doing things like:
Claiming your Google My Business listing: Your Google My Business listing is what shows up when someone searches for your business on Google. To make sure your business is visible in search results, you need to claim your listing and fill it out with accurate information.
Cultivating reviews: Google uses reviews as a ranking factor in local search results. The more positive reviews you have, the better your chances of ranking in the map pack. Google maps have reviews with star ratings that are visible to your customers.
I highly encourage asking your customers to leave a review.
Creating local content: To rank above another electricians and reach the top of this digital domain, you need to have local content on your website. That means writing content about relevant local information. The more local content you have on your site, the better your chances of ranking in local search results.
Building local links: Another way to improve your SEO is by building local links. This can be done by claiming local directory listings, sponsoring local events, and donating to local charities. As long as there's a link to your website, you can use this as an opportunity to build links.
Keyword research: Keyword research is finding the right keywords to target on your website. When you do keyword research, you're looking for keywords with high search volume but low competition.
Understanding Search Engines
Search engines are built on algorithms. This means that there are rules that they follow to determine what websites to show in search results.
To understand how these algorithms work, it's important to understand a few key concepts:
Search intent: Search intent (or user intent) is what a person is looking for when they perform a search. When someone types in a query, they're usually looking for one of four things:
-To learn something (informational)
-To do something (navigational)
-To buy something (commercial)
-To find a place (local)
If you can understand someone's search intent, you can optimize your website accordingly and improve your chances of ranking in the search engine.
Search algorithms: Search algorithms are what search engines use to determine which websites to show in search results. These algorithms are constantly changing, so staying up-to-date on the latest SEO is important.
What type of website should I have for my electrician company?
While there are many platforms to build a website, I highly recommend using WordPress. WordPress is a content management system (CMS) that makes it easy to create and manage your website.
Plus, WordPress has many themes and plugins available to help you customize your website and make it look professional.
A WordPress website with a few specific plugins will enable your site to quickly get up to speed with the key SEO settings required for success.
Here are a few of those top plugins:
1. RankMath SEO: RankMath SEO is a plugin that helps you optimize your website for search engines. It includes features like adding meta titles and descriptions, setting up XML sitemaps, and more.
2. WP Optimize: WP Optimize is a caching plugin designed to improve the performance of your WordPress website. Caching is a process of storing data in memory so that it can be accessed quickly. This plugin will help your website load faster, which is important for users and search engines.
3. LinkWhisper: LinkWhisper is an internal linking plugin that helps you build links between your pages. Internal linking is important for SEO because it helps search engines find and index your content. This plugin makes adding links to your content easy, so you can focus on writing great content instead of worrying about building links.
Make sure to set up Google Search Console (GSC) to see how your SEO efforts are progressing. GSC is a free tool that will show you how many impressions, clicks, and average position in Google's rankings. This can be extremely helpful in figuring out where your website stacks up for specific search terms.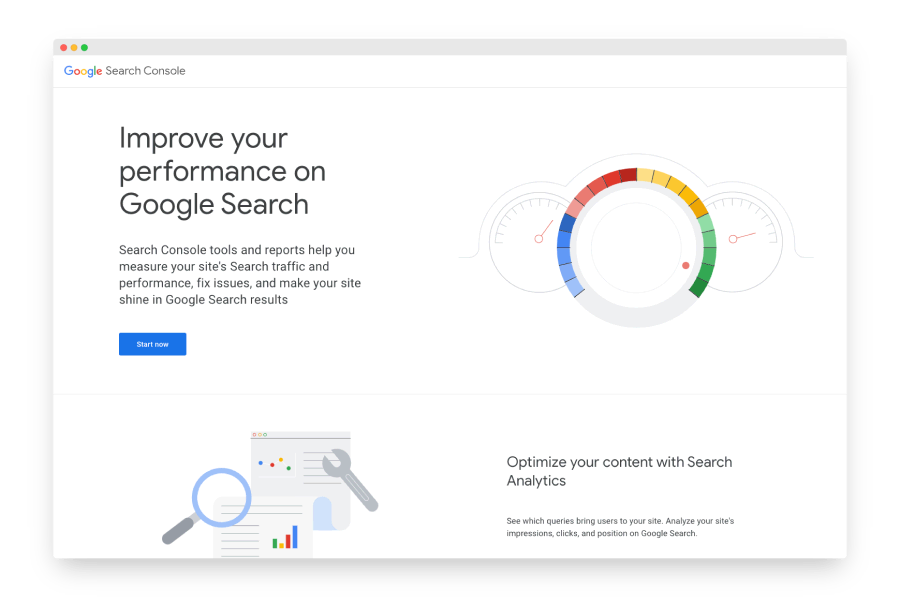 For other great tools to help your SEO efforts, check out this article.
What pages should I include for SEO on my electrician website?
Page architecture is critical for SEO. That's because it helps search engines understand what your website is about and how it's organized.
A good page architecture includes a home page, a contact page, an About Us page, and pages for each of your services. You can also include a blog to produce high-quality content that will help you rank in the search engines.
In addition to these pages, you should also include location-specific pages, service pages, and case studies.
Location pages: Location pages are important if you want to rank for local keywords. These pages should include your business address, phone number, and a map of your location.
Service pages: Service pages are where you showcase the services that you offer. Each page should include a unique title, meta description, and content that is optimized for your target keyword.
Case studies: Case studies are an important part of any electricians website. They show potential clients that you're capable of handling their projects. Each case study should include images, testimonials, and a detailed project description.
Conclusion
These key SEO elements are vital to your digital marketing SEO strategy and will help you dominate your market for your electricians company website. Dollar for dollar, you can gain a much higher return using SEO for your electricians company than any other marketing effort.
SEO can be daunting but highly effective and great place to capture more business. If you need help with any part of your digital marketing, from website design to full-service SEO, contact us today, and I will be happy to help you get started.
Add a header to begin generating the table of contents
Mike McKearin is the CEO at WE•DO | SEO Expert | Adventurer | Optimist
Mike has a long history in the world of SEO, studying it and testing various methods for over two decades now. When he's not working on his business or being a dad, Mike loves to go on adventures with his family - they live in the beautiful state of North Carolina and love exploring all that it has to offer. He's an optimist who believes that anything is possible if you set your mind to it, and he wants to help others achieve their dreams through WE•DO
Free WordPress SEO Analysis
Want more traffic to your WordPress website? Get a free WordPress SEO Analysis and see how you can improve your traffic to get more sales online.
*This is a human SEO audit. Once we review your site we will reach out to schedule a time to review with you.