Top SEO Statistics For 2023
Whether you're an SEO expert or new to the field, you will surely find some interesting statistics to keep in mind. The top SEO statistics for 2023 listed below include some of the most important trends for marketers to consider as we dive into the new year.
Long-tailed keywords outrank one-word keywords.
Using long-tailed keywords can improve your SEO and online business. They help to reinforce brand trust, increase website traffic and improve the quality of your content. It is important to note that not all long-tailed keywords are treated the same by search engines. The proper tools can help you uncover the best keywords for your site.
Long-tailed keywords are not necessarily long. They are a series of related queries, usually three or four words long. They are a better option than a generalized keyword because they can target the search intent of your prospective customers. They also have less competition and are easier to rank for.
The best long-tailed keyword might be one that you don't currently have. Typically, fewer people have written about it, so it is easier to outrank competitors. However, you can do better than this by investing in SEO. As your website ranks for long-tailed keywords associated with your primary topic, this will help to improve your website's visibility and increase your conversion rates.
The best long-tailed keyword may be a multi-word phrase with a high monthly search volume. Another example is a keyword that relates to a specific topic.
Another example of a long-tailed keyword is a specific product name. These keywords are used by people closer to the decision-making process. This is because these users know exactly what information they need and are more likely to pay for it.
The best long-tailed keyword is probably the one that is most relevant to your brand. This is because a well-tailored content strategy will be relevant to your target audience and provide them with what they want.
Mobile searches grew by 200%
Using mobile devices to research products and services is increasing. Smartphones and tablets account for the majority of internet traffic. By 2023, smartphone users are expected to reach 285 million in the USA. In addition, voice searches are also growing in popularity.
When consumers use a mobile device to search for information, they are sent to a relevant website or app. In addition, mobile devices tend to deliver a better user experience than desktop websites. That's why optimizing for mobile devices is crucial.
Google announced a mobile-friendly search algorithm in 2017. This algorithm change means that websites will be ranked based on their mobile-friendliness as a major search signal.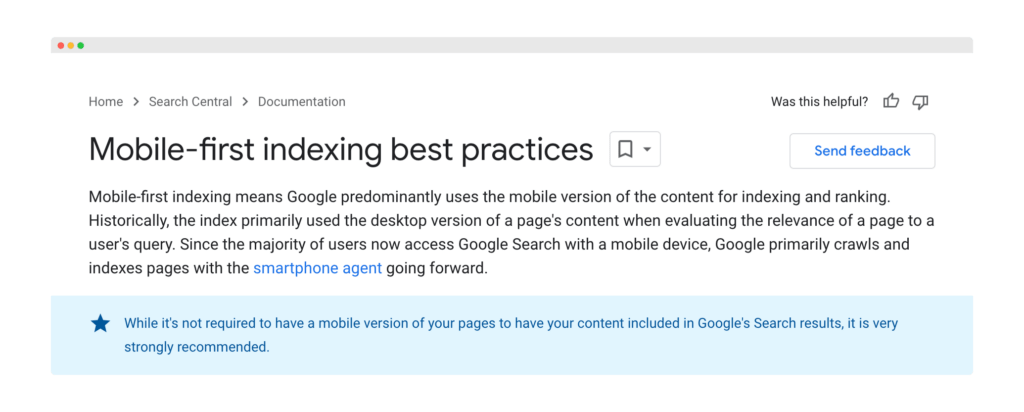 In addition, Google will use information from indexed native mobile apps more prominently in search results. This algorithm change will force marketers to extend their optimization efforts to native mobile apps.
In January 2019, 60 percent of smartphone users contacted businesses directly using search results. One-third of businesses have more than 1,000 views on their Google My Business listing.
Regarding search, mobile users look for local information more than desktop users. They also search for more organic results. As a result, mobile users see 12.5 times more images and three times more videos in organic searches.
Mobile searches for "near me" have grown by 200%.

Uberall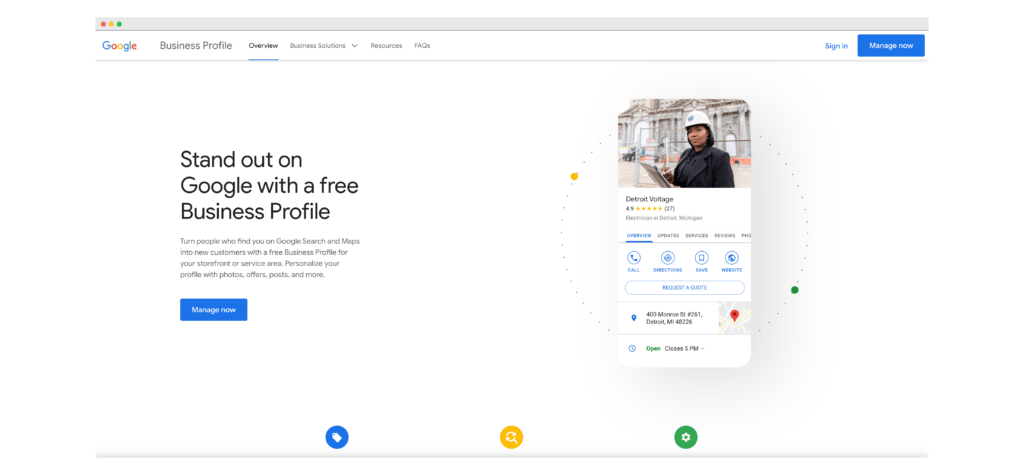 The trend is expected to continue. Increasing a mobile site's load time speed is also expected to improve customer satisfaction.
Google's algorithm chooses the most relevant content based on the search query.
Using language models, Google can discern the most relevant information to your search. It uses this information to generate search results based on what you are looking for.
Google updates its ranking systems several times a day. They also use artificial intelligence to help users complete more complicated tasks. Its newest update is the Multitask Unified Model, which will eventually support audio and video.
In the past, Google's ranking system has focused on keywords. However, Google has significantly changed its ranking system over the last couple of years. Specifically, Google has added new features to make searchers' lives easier.
For instance, Google now uses an artificial intelligence component known as RankBrain to help provide more relevant search results. RankBrain uses machine learning to improve Google's search results.
It also uses hundreds of data signals to determine the most relevant information to your search. Google's algorithms are constantly updated to ensure that users always receive the most relevant results.
The Google algorithm's latest update is designed to improve the quality of information based on user feedback. This includes identifying low-quality pages and rewarding sites with more in-depth content. The update also considers security issues, mobile usability, and ad experience.
It is important to stay on top of Google's algorithm updates because these changes can significantly impact your website. Some of the changes are minor and won't impact your traffic, while others can significantly impact your website's location in the search engine results.
Voice searches are expected to make up 50% of all searches.
Using voice search can be a great way to find information on various topics. Users can also voice search for local businesses, purchase goods online, and even control smart home gadgets.
However, it's important to understand the differences between voice search and search engine results. By understanding this difference, you can better optimize your website for voice searches and avoid losing out on online marketing opportunities.
Almost half of the consumers in the US use voice search features daily. This includes those who use smartphones, smart speakers, and even voice-enabled smart speakers. These devices are a major driver of voice search adoption.
There are many reasons for the increasing popularity of voice search. The biggest driver is the growing adoption of smart speakers. A smart speaker is a device people can use to perform voice searches, control smart home devices, and receive reminders.
"Hey, Siri…"
These devices are also a great marketing tool because people are beginning to expect their smart devices to do these things.
While textual searches are not going away anytime soon, voice searches are likely to make up a majority of searches in the near future. However, there are a few unique factors that will impact voice-search results.
The most obvious one is that voice search is faster than typing. Many people are also using voice search for their local business needs. This means that a business that doesn't optimize its website for voice searches is missing out on a significant amount of online marketing potential.
Backlinks are essential tools for improving SEO
Creating high-quality backlinks is a crucial part of any SEO campaign and is nothing new. SEO experts have been beating the drum about how backlinks affect search engine placement for years. 
The number of quality backlinks you can get will have a huge impact on the progress of your SEO.
However, it is important to know the various types of backlinks.
Search engines like Google prefer links from authoritative sites. High-quality backlinks are reputable, natural, and relevant.

In addition, you should also consider several other factors when deciding on the quality of your links.
The quality of your backlinks is also reflected in the PageRank score of your page. Higher scores mean you have the potential to rank higher.
To gain a higher PageRank score, you should ensure that the domain of the page you are linking to is authoritative. You should also be sure that the page is relevant to the topic of your website.
Analyzing backlinks is one of the quickest ways to identify quality websites. Several tools can help you analyze your backlinks. For instance, Ahrefs' Backlink Checker can provide URL metrics measured on a logarithmic scale. You can also check the links of your competitors.
Another tool you can use is OpenLinkProfiler, which offers a large database of links. The free version provides a report of up to 200,000 links. It also includes anchor pages, categories, and link dates. You can also export a report of links in.csv format.
Local SEO metrics that matter most to marketing leaders
Keeping an eye on your SEO metrics is a full-time job. While you can't expect a quick fix, you can ensure that your site ranks well for the important keywords.
Having an optimized site is a good start, but you must also focus on creating useful content. This is especially true if you're targeting local audiences. The key is to create useful and relevant content for the local audience.
In terms of SEO, having a solid backlink profile is also a good idea. An effective link profile will help your website rank higher in Google's organic search results.
Google's algorithm is constantly changing. If you're not keeping up, you'll likely miss out on the latest and greatest search features. You may even get left behind in the race for top search rankings.
The best local SEO strategy is to optimize for keywords relevant to your business. There are many ways to do this, but the best ones are creating a relevant presence in your local area. This includes creating local business listings and monitoring online reviews.
You can also try a local SEO service that will help you optimize your website's content. This is a cost-effective way to increase your website's visibility and drive more traffic.
The best local SEO service will help you rank better in local searches. They will optimize your site's content, product pages, and service pages. They will also optimize your Google My Business profile to help your business appear in relevant search results.
Add a header to begin generating the table of contents
Mike McKearin is the CEO at WE•DO | SEO Expert | Adventurer | Optimist
Mike has a long history in the world of SEO, studying it and testing various methods for over two decades now. When he's not working on his business or being a dad, Mike loves to go on adventures with his family - they live in the beautiful state of North Carolina and love exploring all that it has to offer. He's an optimist who believes that anything is possible if you set your mind to it, and he wants to help others achieve their dreams through WE•DO
Free WordPress SEO Analysis
Want more traffic to your WordPress website? Get a free WordPress SEO Analysis and see how you can improve your traffic to get more sales online.
*This is a human SEO audit. Once we review your site we will reach out to schedule a time to review with you.