5 essential tips for improving your SEO for lead gen
SEO for lead gen is one of the most effective digital marketing strategies a business can use to get more leads. By improving your website's ranking and visibility, you can attract more potential customers and convert them into leads. And by using the right tools and techniques, you can optimize your SEO campaigns for maximum results.
Search engine optimization (SEO) is often conducted in a silo, away from other marketing activities.
Although SEO and lead generation are critical for getting new leads, these departments usually only cooperate when new content requires an SEO review.
Many business leaders believe that SEO focuses on improving the technical aspects of a website to make it more noticeable online and, in turn, increase the traffic.
On the other hand, lead generation is its own set of activities meant only for attracting new potential customers.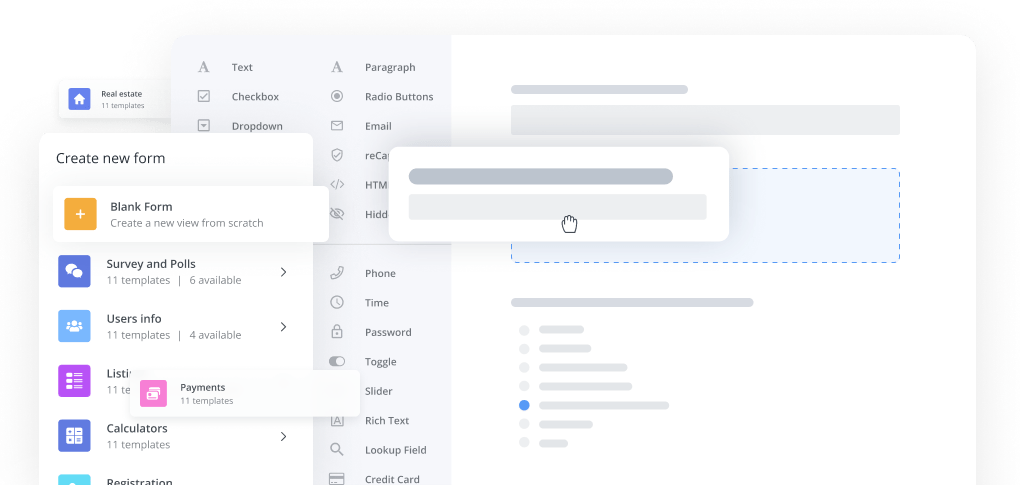 The marketplace is changing, which requires marketers to adapt their methods of relating to target audiences.
Although Lead generation strategies are constantly changing to meet new customer expectations, one element that is often missing from these plans is SEO. Including SEO in your lead generation strategy can dramatically improve your results.
Lead generation SEO strategies focused on user search intent.
Combining SEO and lead generation tactics starts with an updated understanding of SEO—including a concept called "user search intent." User search intent is the actual reason behind the keywords people type into a search engine text box.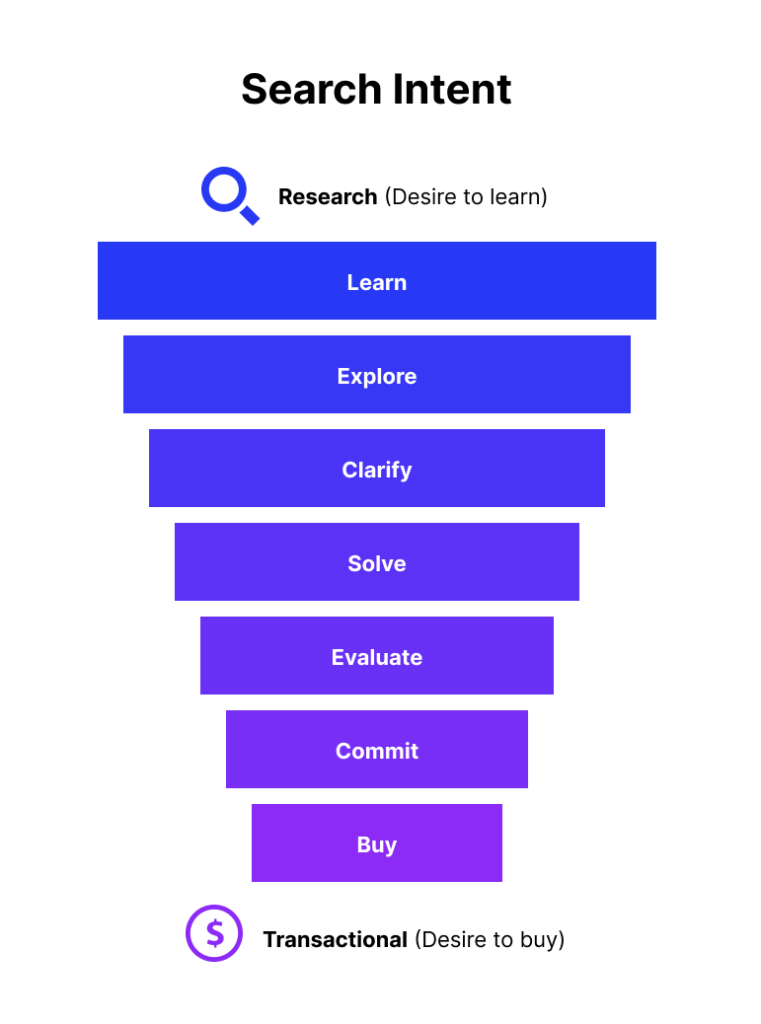 You can figure out what your target audience is trying to say by Googling the keywords they use.
If you want to know what type of content people are looking for when they search a particular keyword, look at the pages that rank highest for that keyword.
Google is constantly working to improve user experience by deciphering the intent behind every search term.
What is SEO, and what are the benefits of using it for lead generation
SEO is an abbreviation for "Search Engine Optimization." It is a long-term marketing strategy employed to improve the visibility and ranking of a website or web page in search engine results pages (SERPs).
SEO can generate leads and traffic for businesses of all sizes, but larger companies with the resources most commonly use it to invest in a sustained campaign. Using SEO for lead generation includes increased website traffic, improved brand awareness, and higher conversion rates.
How can you use SEO to get more leads than ever before
How can you use SEO to get more leads than ever before? Optimizing your website's ranking and visibility through a sustained SEO campaign can attract more potential customers and convert them into leads.
The percentage of click-throughs in the top positions in the SERP varies depending on the keyword's competitiveness and the website's ranking. However, studies have shown that the average click-through rate for the top position is around 30%.
This means that if you are ranking in the top position for a keyword with high commercial intent, you could generate significant leads from your SEO efforts.
Keyword research
Conduct keyword research to show you monthly volume and do the math on 30%. This should be clear that organic traffic from higher SEO rankings should be a significant player in your lead generation strategy.
The most important ranking factors for SEO lead generation include relevance, authority, and click-through rate.
Relevance refers to how well your website and web pages match the keywords people are searching for.
The authority of your site is determined by factors like:
age of your domain
quality of your content
number of inbound links pointing to your site
Click-through rate measures how often people who see your listing in the SERP click through to your website.
There are many ways to improve your website's ranking, visibility, and organic traffic and ultimately generate more leads through SEO.
Customers are researching and learning more about products and services before purchasing.
With the constantly changing marketing landscape, it's crucial to adapt lead generation strategies to stay ahead of the curve.
Many marketers are creating engaging website content, which is a great start. Still, if you want to know whether your content is effective, it's essential to consider if it's content that potential customers need and if they would search for it.
Your leads won't come just from building old content–you have to develop the *right* content. Customers frequently go to search engines when they want more information about a product or are ready to buy something. Therefore, the material you make for every phase of the sales process must be user-friendly and tailored for each buyer's journey through your site.
SEO Lead Generation Funnel
The buyers at the beginning of their journey and still gathering information are looking for things such as definitions of key lingo, infographics, easy-to-read explanations of core industry principles, and other similar types of content. Because they want this type of content, the keywords that come up in search results most often with these topics included are used by your target audience. These should be the keywords that your entry-level content is targeting.
In comparison, the keywords that create search results indicating a readiness to buy are likely being used by people who are nearly prepared or already primed to make a purchase. Such results usually include many product pages, vendor comparisons, price lists, etc. When crafting that kind of content, focus on the keywords employed by individuals who want to buy something now.
What are the top 10 SEO tips for lead generation?
You can do some things to improve your SEO for lead gen and get to the top of search engines. You can optimize your campaigns for maximum results by using the right tools and techniques. Here are five of the most effective tips for getting started:
1. Do your research
SEO is primarily a game of probability. The better you research your topics & keywords associated with those topics, the better you can create content that aligns with your audience and their search intent.
Let's talk about search intent. Search intent is what a person is looking to accomplish when they type in a query into the search box. There are four types of search intent:
Navigational: The user wants to go to a specific website (ex. TikTok)
Informational: The user wants to learn something (ex., How to optimize my WordPress website)
Transactional: The user wants to buy something (ex., Black Diamond ice axes)
Commercial: The user is looking for a business (ex., Best SEO services in Asheville, NC)
Before you write a single word about your topic, search for the keyword you intend to write about and see what shows up at the top. Are the top results articles, services pages, homepages, listicles, definitions, etc.?
Google search results already tell you what content should be at the top for this search term.
By understanding your audience's search intent, you can match up the content with what the search is. This is great from a user perspective but vital from an SEO perspective.
2. Create compelling (and highly optimized) content
Once you know what relevant keywords your audience is looking for, you can create informative and interesting content. This will not only help you rank higher in search results, but it will also keep people engaged with your site once they land on it.
Make sure to hit the basics of SEO for every single page. This includes your page title, meta description, H1, and intro paragraph. Each of these elements should include your focus keyword.
This is nothing new or groundbreaking, but as an SEO consultant, I see people miss these items daily.
Each page on your site has a job to do.
3. Internal linking & backlinking
You've created SEO content based on a solid content strategy and have your on-page SEO tactics in place. Make sure you link to the new blog post or web page from several internal or supporting posts. By creating an internal web of links from other content on your website (ideally from pages being ranked already), you can push some link juice to those new pages and show Google they have importance.
You also want to find backlinks from relevant sites that you can link to your new relevant content. Sometimes you can find other websites that will easily link to yours. Other times you can pay for these links. Chances are this will work against you. Remember, not all links are created equal, and make sure you don't just purchase the cheapest links.
Link reclamation is another way to pick up some backlinks that might be broken links. By using a tool like AHREFs, you can see what links pointing to your website are broken links and fix the URLs using a 301 redirect or correcting the broken link.
On every website we have assisted with SEO for lead generation, we have found a plethora of broken backlinks.
4. Use SEO tools to track your progress.
Don't be that marketer. Most all marketers use Google Analytics to track how many people visit their websites. Few marketers use Google Search Console to keep an eye on where their site ranks in search engines for their targeted keywords.
Google Search Console provides you with a ranking report of what position each of your web pages is ranked for your targeted terms. Each page will start at "not ranked" and then climb in the search engines for specific search terms. This is a vital leading indicator that Google Analytics cannot show you.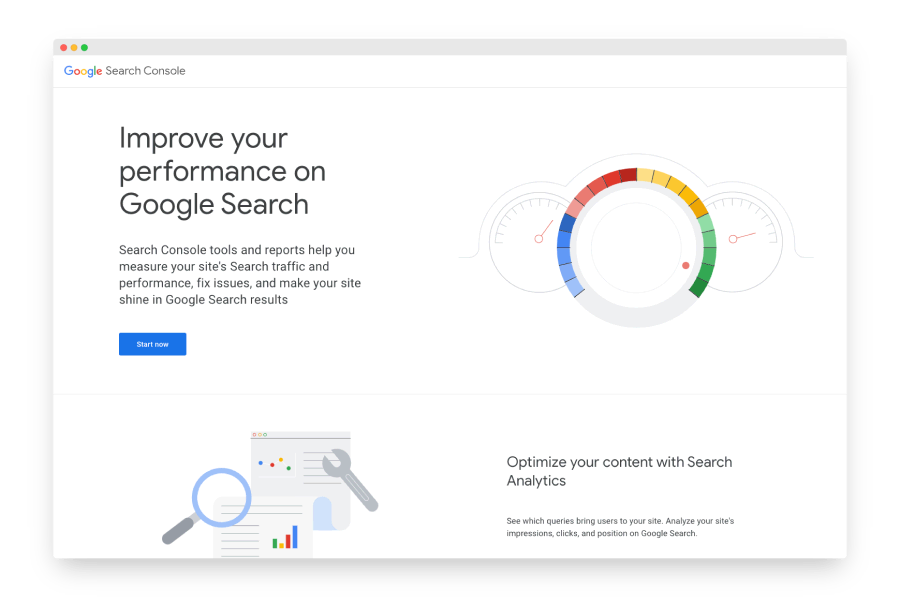 Your page won't generate more traffic sitting in the #100 position but using Google Search Console. Your page may go from #100 to #67 to #32 to be within the top 10. Once in the top 10(ish), you will likely start seeing website visitors.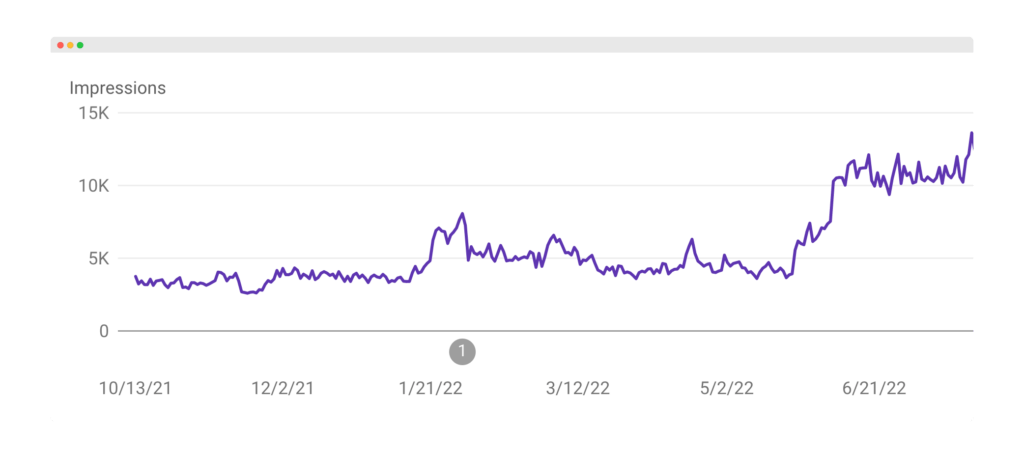 On the flip side, Google Analytics will show you the results of your SEO efforts, like increased time on site and decreased bounce rate. If you see people landing on your website from Google and then quickly leaving, it is likely because they didn't find what they were looking for. This is a key indicator that you need to create more relevant content.
5. Don't forget technical SEO
Technical SEO does not come up when talking about lead generation, but it likely should be. SEO lead generation strategy isn't just about creating amazing content. Your site needs to be technically sound as well.
You can have all the best content in the world, but if your page indexing has technical problems, the search engines won't index your pages, and your website visitors will drop to zero. Yikes!
Technical SEO refers to website speed, proper architecture, semantically correct code, and other on-page items. Technical SEO is a broad topic and an important one at that.
There are many aspects to technical SEO, but site speed is one of the most important. A recent study by Google shows that if your website loads even 1-second slower, you could lose 20% of your potential visitors.
Make sure you have a solid technical SEO specialist helping you work through website errors that come along. Using tools like sitechecker.com will help provide you with key insights into the technical side of SEO.
I have seen a quick SEO boost when addressing technical SEO aspects of sites, and it should be part of your lead generation strategy.
Is SEO worth it for lead generation
Is SEO worth it for lead generation? The answer depends on your business's goals and the resources you are willing to invest. SEO is worth it if you want to increase your website's traffic and visibility.
Lead generation through SEO marketing can be a powerful and sustainable means of reaching prospective customers and driving qualified business.
Add a header to begin generating the table of contents
Mike McKearin is the CEO at WE•DO | SEO Expert | Adventurer | Optimist
Mike has a long history in the world of SEO, studying it and testing various methods for over two decades now. When he's not working on his business or being a dad, Mike loves to go on adventures with his family - they live in the beautiful state of North Carolina and love exploring all that it has to offer. He's an optimist who believes that anything is possible if you set your mind to it, and he wants to help others achieve their dreams through WE•DO
Free WordPress SEO Analysis
Want more traffic to your WordPress website? Get a free WordPress SEO Analysis and see how you can improve your traffic to get more sales online.
*This is a human SEO audit. Once we review your site we will reach out to schedule a time to review with you.