How Much Does SEO Cost? The True Price of SEO Services in 2023
February 3, 2023
|
|
AI, Growth, Local SEO, SEO, SEO Basics, SEO Consulting, SEO Content, SEO Questions, SEO Tools, Technical SEO
|
Last Updated May 13, 2023
You might be thinking, "How much does SEO cost?" You're not alone. With the digital landscape constantly shifting, it can be tough to determine the true price of SEO services in 2023 or if it makes sense for your business.
But what if we told you that understanding the cost of SEO doesn't have to be so mysterious?
In this article, we're going to shine a light on the factors that influence the cost of SEO, empowering you with the knowledge you need to make informed decisions for your business.
So, buckle up, and let's demystify the cost of SEO together.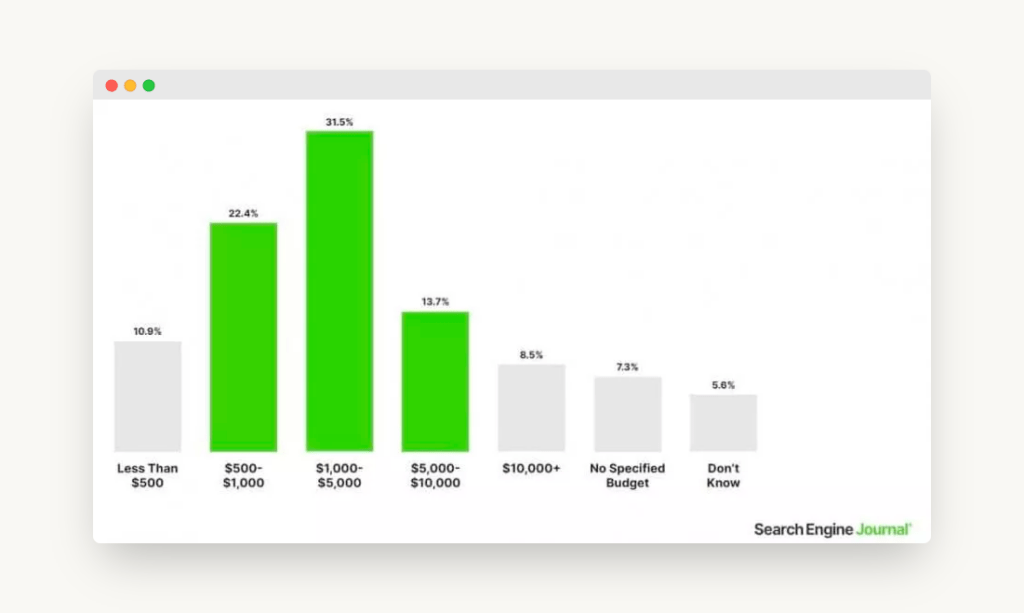 Explanation of SEO services and its significance for business success
In the fast-paced digital world, having a strong online presence is crucial for business success. This is where SEO services come in. SEO, or search engine optimization, is the process of optimizing your website and content to rank higher in search engines like Google.
The higher your website ranks, the more visibility and traffic it will receive. And with more visibility and traffic comes more leads, conversions, and ultimately, more revenue for your business.
But, what does it actually cost to optimize your website for search engines? That's the million-dollar question, and the answer can vary greatly depending on a number of factors.
Overview of determining the true cost of SEO services in 2023
Determining the true cost of SEO services in 2023 is a complex task, and it can be difficult to know where to start. From the size of your business to the specific services you require, there are many factors that can impact the cost of SEO. And with the digital landscape constantly evolving, the cost of SEO is more dynamic than ever.
But don't worry, in this article, we're going to shed some light on the subject, providing you with a comprehensive understanding of the factors that influence the cost of SEO.By the end of this article, you'll have the knowledge and tools you need to make informed decisions and ensure that you're getting the best value for your SEO investment.
Factors That Affect SEO Pricing
How Business Size Impacts SEO Costs
The size of your business is a key factor in determining the cost of your SEO services. This includes the size of your website, the number of employees, and the volume of sales.
According to a recent survey, businesses with less than 10 employees spend an average of $500-$2,500 per month on SEO services.
This is compared to businesses with over 50 employees, which spend an average of $5,000-$10,000 per month on SEO services.
Here is a breakdown of the average monthly SEO cost for different sized businesses:
| Business Size | Average Monthly SEO Cost |
| --- | --- |
| 1-10 employees | $500-$2,500 |
| 11-50 employees | $2,500-$5,000 |
| 51-100 employees | $5,000-$7,500 |
| 100+ employees | $7,500-$10,000 |
As a business owner, it is important to understand that investing in SEO services is a long-term commitment. It can take several months to see significant results, but the return on investment can be substantial.
In the words of Marcus Sheridan, a renowned digital marketer, "SEO is not just an expense. It's an investment in the growth of your business."
Keyword Research & Competitor Research
Keyword and competitor research are important components of SEO services. This includes analyzing keywords that your target audience is searching for, identifying the competition for those keywords, and developing a strategy for ranking higher in the search engines for those keywords.
The cost of keyword and competitor research can vary greatly depending on the size of your business and the competitiveness of your industry.
For example, businesses in highly competitive industries such as finance and technology, may need to spend more on keyword and competitor research to gain a competitive edge.
Site Architecture Optimization
Site architecture optimization involves the structure and organization of your website. This includes optimizing your website's navigation, improving the user experience, and ensuring that your website is optimized for search engines.
The cost of site architecture optimization can range from a few hundred dollars to several thousand dollars, depending on the complexity of your website and the scope of the optimization.
"Site architecture is a critical component of any successful SEO strategy. It helps search engines understand what your website is about, and how it is organized."

Rand Fishkin
Local SEO Services
Local SEO services are essential for businesses that serve a specific geographic location. This includes optimizing your website for local search terms, creating and optimizing local business listings, and building local citations.
The cost of local SEO services can range from a few hundred dollars to several thousand dollars per month, depending on the size of your business and the level of competition in your local market.
Other Factors That Determine SEO Pricing
There are several other factors that determine the cost of SEO services, including the following:
The level of expertise of the SEO company
The services included in the SEO package
The length of the contract
The level of customization required for your business
The frequency of reporting and communication
It is important to understand all of the factors that can affect the cost of SEO services, so that you can make an informed decision about the investment you are making in your business.
Average Cost of SEO Services
Hourly Rates
The cost of SEO services can range greatly depending on the company and the specific services they offer. On average, SEO companies charge anywhere from $75 to $200 per hour. This cost can vary based on the size of the company, the level of expertise of their employees, and the geographic location.
It's important to keep in mind that hourly rates can only give you a rough estimate of the cost. The true cost will depend on the specific services you require and the time it will take to complete them.
You can assume an average hourly rate of $125 in order to come up with hours/budget.
Monthly SEO Services
Many SEO companies also offer a monthly package or monthly retainer that range from $500 to $5,000 or more. This cost will depend on the level of service you require and the complexity of your website and marketing goals.
A monthly SEO package typically includes ongoing optimization and maintenance, regular reporting and analysis, and additional services such as keyword research and link building.
Comparison of Costs for Small Businesses and Enterprises
Small businesses typically have smaller budgets for SEO services, and therefore may have more limited options for services and pricing. On average, a small business can expect to pay around $500 to $2,000 per month for a basic SEO package.
I would recommend that small business owners look for an SEO consultant that can take the time to explain the ins and outs. By having a solid understanding of the general workings of SEO, small business owners can make better decisions.
Enterprises, on the other hand, typically have larger budgets and may require more complex and in-depth services. The average cost for an enterprise-level SEO plan can range from $5,000 to $25,000 or more per month.
Determining the right budget for SEO services cost is crucial to creating a successful SEO strategy.
SEO Pricing Model Options
So how much does SEO cost per model? There are several different pricing models that SEO companies may use, including:
| Pricing Model | Average Cost of SEO |
| --- | --- |
| Hourly rate | $100 – $200 per hour |
| Monthly retainer | $1,000 – $5,000 per month |
| Project-based | $5,000 – $50,000 |
| Keyword-based | $100 – $500 per keyword |
| Performance-based | 10-20% of increased revenue or profit |
Each of these SEO pricing models has its own advantages and disadvantages, and the right model for you will depend on your specific needs and goals.
Average SEO Costs Per Service
How much does SEO cost per service? The cost of individual SEO services can vary greatly, but here is a rough estimate of the average cost of common services:
| SEO Service | Average Cost |
| --- | --- |
| Keyword research | $500-$1,500 |
| Site optimization | $500-$3,000 |
| Link building | $500-$3,000 |
| Content creation | $500-$3,000 |
| Local SEO | $500-$2,000 |
| Enterprise SEO plans | $5,000-$25,000 or more per month |
It's important to keep in mind that these are just rough estimates, and the actual cost will depend on the specific services you require and the company you choose.
Understanding the Value of SEO Services
As you consider the cost of SEO services, it's equally important to understand the value that these services can bring to your business.
Return on Investment (ROI)
Investing in SEO can bring a significant return on investment (ROI) over time. According to a survey by Search Engine Land, 53% of businesses see a significant ROI from their SEO efforts within 6-12 months.
But the ROI of SEO can vary greatly depending on the size and type of business, as well as the level of investment. For example, a small local business may see an ROI of 100% or more within a year, while a large enterprise may need to invest more heavily and wait longer to see a similar return.
Importance of the Most Important SEO Factors
Search engines like Google consider hundreds of different factors when ranking websites, but some of the most important include:
Relevance and quality of content
Site architecture and structure
User experience (UX)
Mobile-friendliness
Local search visibility
Backlinks and link building
By focusing on these key factors, businesses can improve their rankings and attract more organic traffic to their site.
Relevance of Adapting to Change
SEO is a constantly evolving field, and it's important for businesses to stay up-to-date on the latest best practices and changes in search algorithms. As Google's guidelines and ranking factors change, businesses must adapt their SEO strategies to stay ahead of the curve.
In the words of search expert Rand Fishkin, "SEO is a never-ending game of cat and mouse, where the rules and goals are constantly changing."
Client Retention Rate of SEO Agencies
The success of an SEO campaign can depend greatly on the expertise and commitment of the agency you choose to work with. A high client retention rate is often a good sign that an agency is delivering value to its clients and achieving positive results.
For example, a study by Search Engine Journal found that the average client retention rate for SEO agencies is 91%. This means that 9 out of 10 businesses are happy with the results they receive from their SEO campaigns and choose to continue working with the same agency over time.
Choosing the right SEO agency to work with can make all the difference in the success of your SEO campaign and the return on investment that you see.
In conclusion, when it comes to determining the value of SEO services, it's important to consider not just the cost, but the potential return on investment and the expertise and commitment of the agency you choose to work with. By doing so, you can make a well-informed decision that will benefit your business in the long run.
V. How to Choose the Right SEO Company
Look for a Company that Provides Value
One of the key things to look for when choosing an SEO company is value. You want to ensure that you're not just paying for services, but that you're also seeing a return on your investment. Look for an SEO company that provides value by doing the following:
Offering customized and flexible SEO strategies
Keeping up to date with the latest SEO techniques and trends
Providing detailed and transparent reports
Maintaining open communication with clients
As industry expert Neil Patel puts it, "The best SEO companies don't just talk about their successes, they show you results.
Determine if There is a Standard for SEO Prices
When it comes to SEO pricing, there is no standard rate that applies to all businesses. The cost of SEO services can vary greatly depending on the company, the industry, and the size of the business. However, some common SEO pricing models include hourly rates, monthly retainer fees, and project-based pricing.
Research the Cost of SEO Carefully
Before choosing an SEO agency, it's important to research SEO costs carefully. This can be done by:
Getting quotes from multiple SEO companies
Asking for detailed breakdowns of the services included
Checking for hidden fees or charges
Comparing costs with industry averages
Using an SEO cost calculator to get an idea of what you need to spend
Taking the time to research the cost of SEO will help you to make an informed decision and find an SEO company that fits within your budget.
Avoid cheap SEO from a shady SEO agency who is guaranteeing getting to the #1 spot on the search engine results pages. Nobody can guarantee this. There are certainly SEO experts who have proven methods and strategies but it's never a guarantee.
Review Case Studies and Success Stories
One of the best ways to determine if an SEO company is the right fit for your business is to review their case studies and success stories. This will give you an idea of the results that they have achieved for other businesses and give you a better understanding of the type of results you can expect to see.
It's also a good idea to look for SEO specialists with a high client retention rate, as this indicates that their clients are happy with the services that they receive.
Primary focus of the SEO Agency
When searching for the right SEO company to partner with, it's crucial to understand the primary focus of the agency. An agency's primary focus can greatly impact the success of your SEO project, so it's important to choose wisely. To determine an agency's primary focus, consider the following points:
Industry Expertise: Look for an SEO agency that has experience working with businesses in your industry. A good SEO agency will have a deep understanding of the specific challenges and opportunities within your industry, and be able to tailor their digital marketing strategy accordingly.
Services Offered: Some agencies focus on specific areas of SEO such as keyword research, local SEO, technical SEO, content marketing, or link building. Make sure the agency you choose offers the services that align with your goals and needs.
Case Studies and Testimonials: Take a look at the agency's case studies and testimonials. This can give you a sense of their track record and the results they've achieved for previous clients.
Communication and Reporting: Find an SEO agency that communicates well and provides regular reporting. Good communication will ensure that you stay informed about the progress of your SEO efforts, and that any issues can be addressed in a timely manner.
Ultimately, choosing an SEO agency with the right primary focus is key to achieving a successful SEO strategy within your budget. Ensure that the agency you choose has a proven track record and the expertise and services to meet your needs.
Interested in an SEO audit for your business?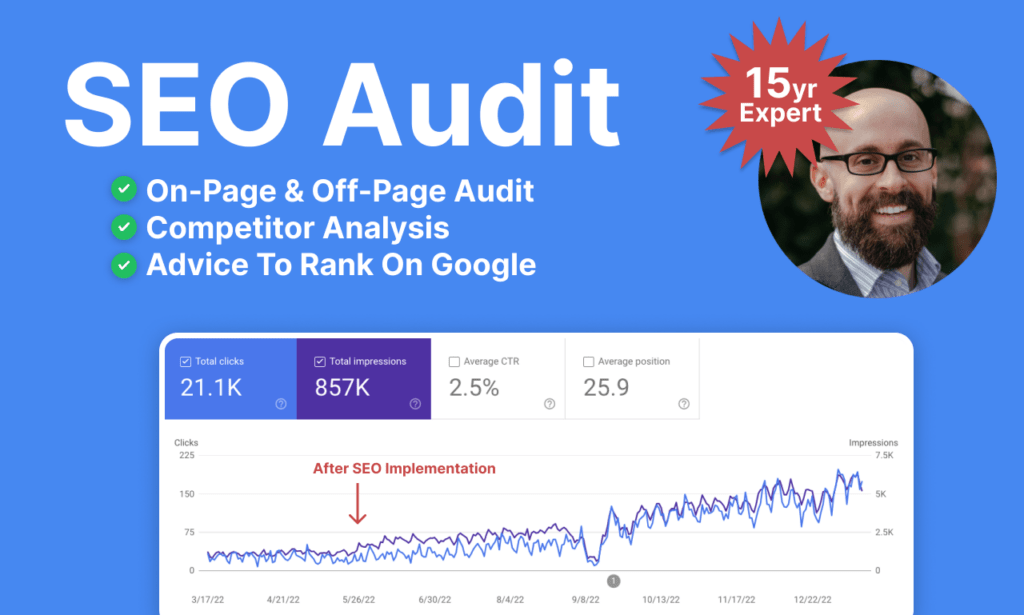 Conclusion
In conclusion, determining a budget for specific SEO services is crucial for the success of any business in 2023. A well-planned SEO strategy can drive real results, increase traffic, and boost conversions. However, without a clear understanding of your target SEO spend, you may be overspending or missing out on important optimization opportunities.
By following these recommendations, businesses can create a winning SEO strategy that drives real results, increases traffic, and boosts conversions.
Add a header to begin generating the table of contents
Mike McKearin is the CEO at WE•DO | SEO Expert | Adventurer | Optimist
Mike has a long history in the world of SEO, studying it and testing various methods for over two decades now. When he's not working on his business or being a dad, Mike loves to go on adventures with his family - they live in the beautiful state of North Carolina and love exploring all that it has to offer. He's an optimist who believes that anything is possible if you set your mind to it, and he wants to help others achieve their dreams through WE•DO
Free WordPress SEO Analysis
Want more traffic to your WordPress website? Get a free WordPress SEO Analysis and see how you can improve your traffic to get more sales online.
*This is a human SEO audit. Once we review your site we will reach out to schedule a time to review with you.